Add Your Heading Text Here
Are you in need of rest or care? Searching for answers about your life?
The Maristan Women's Retreat is exclusively for women and takes place in Andalusia, Spain. Asma Ali, Registered Psychotherapist, will create a safe and healing environment and guide you through a process of self-discovery and appreciation. You'll engage in holistic wellness practices, self-care, group discussions, and one-to-one sessions with Asma. You'll look at the meaning of self-love, why it becomes diminished, and how to restore it. All alongside a brilliant tour of Southern Spain! 
Women of all backgrounds, faiths and ethnicities are welcome to attend. While Islamic practices will be observed, no person will be expected to participate if she does not wish to.

Location: Maristan (our centre) in Granada, with day trips to Cordoba, Granada Centre and Alpujarra Mountains Price: Registration starts at $1800 CAD

Do you know that as a woman, as a creation of God, you have g

reat value?
Have you lost this knowledge along the way?
Come with us and re-discover it. 
Note: The retreat is a personal experience, and no individual will be asked to share or participate beyond her comfort level.
We've always heard about the beauty and splendour of Islamic Spain. It's a reminder of the greatness that Islam can inspire in the world, and a place that cautions us about the dangers of excess and divisiveness.
Spain is a site of revival for Muslims worldwide, a place that every Muslim should visit at least once in a lifetime. Take this mind-blowing tour of Andalusia, Spain, with Maristan Retreats and our local hosts Andalucian Routes, a company with over 15 years of experience doing Islamic educational tours of Spain.
Why self love?
Listen to these powerful words on self-love by Lisa Nichols….

Join this safe, healing space where you can engage in self-exploration, start to overcome inner hurdles, and bring your true worth out, God-willing.
In this retreat, you'll discuss, practice and reflect on the following:
What is self-love? Where does it come from? Where is your self-love? What are your core beliefs about yourself?
What are the voices and events that erode one's self-love? You'll identify these and begin to change their power in your life.
How can you grow self-love and protect it? You'll learn about a self-love routine and how to protect it with boundaries.
How can you begin to assert yourself, regain your power, and regain a solid footing in life? You'll practice assertive techniques in a safe space, and you'll identify ways to build yourself up.
How does low self-love affect anxiety and depression? Once you know if you're affected, you'll look at and practice ways to reduce this.
roup discussion (no one will be forced to participate)
Narrative work where you look at self-talk and perceptions of your problems
One-to-one sessions with Asma
Mapping a route to overcome your biggest hurdles to self-love and personal growth
Developing a self-love ritual
Holistic wellness (walks, swimming, healthy eating, yoga, mountain trekking)
…all within a safe, protected space.
What's special about our signature Journey Within Retreat?
Who's it for?
What will a retreat do for you?
Hear all about the Retreat from Journalist, Poet and Writer, Amal Ahmed Albaz, while at the retreat in the Alpujarras Mountains, Spain.

Come with Us & Experience...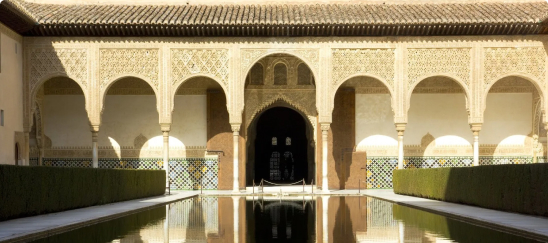 A riveting exploration of Islamic Spain.
Muslims lived in Andalucia, Spain for 800 years before they were completely exterminated. Visit the sites and monuments that mark this remarkable history, reflect on the lessons learned from the founders, leaders and these European Muslims, and draw parallels and lessons to what's happening in your life today. Featuring a guided tour of major sites in Cordoba, Granada and the Alpujarras Mountains by Andalucian Routes, a tour company specializing in Islamic educational tours of Spain.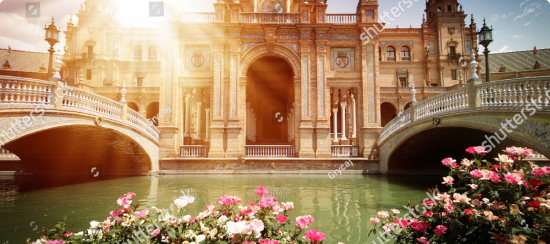 A safe, caring space to re-discover your self-worth.
As you're inspired by the beauty and magnificence of Spain, engage in self-exploration and re-build the self-love that's rightfully yours. Asma is trained to do this in a safe, caring manner that does not force you to do or say anything you're not ready for. Rather, she will ensure that you're respected, heard and valued for what you bring, and that you can keep everything private that you want to keep private.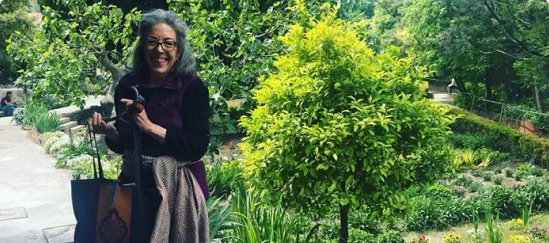 One to one experience with a Registered Psychotherapist
As you uncover and nurture your spiritual self, identify and address emotional and psychological challenges that prove to be obstacles in your journey. Asma Ali, Director of Concentric Care, will lead you through this therapeutic process. You'll have the chance to sit down with Asma for one-one sessions, as well as discussing these issues in presentations and group discussions. Participate as much or as little as you wish. Your sharing, personal work and journey will be honoured, respected and in adherence to Concentric Care principles.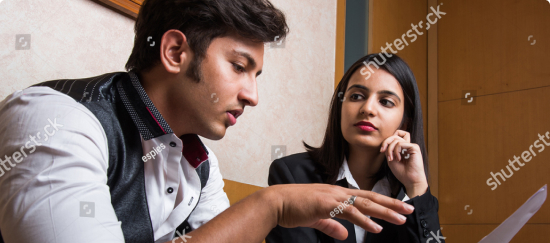 Immersion in a healing environment with prayer, exercise, healthy eating and wellness practices.
Every day at the retreat will be infused with healing practices including prayer, healthy eating, and time for reflection. In addition, we will practice yoga and go mountain trekking. Together, these practices will be a catalyst to your personal transformation and inspire you to continue them upon your return home.
You'll also get a one-hour psychotherapy session with Asma by phone immediately following the retreat – at no charge.

Registered Psychotherapist
Founder & Director of Concentric Care Wellness Services & Maristan Retreats
come relax, reflect and rejuvenate yourself holistically while witnessing the splendours of Islamic Spain
personally, professionally or otherwise, take time away and work with experts on your struggle, while relaxing and enjoying Islamic Spain
come learn the lessons from Islamic Spain and also learn about self-care
What's included in your registration fee...


Education and Personal Growth

Accommodation at Casa de Rihlaa


Comfortable Transportation
* If you cancel after making a deposit, the deposit will be considered credit with Concentric Care Inc. and will be put towards a future retreat/program with us.
To complete your registration and to reserve your space, a deposit must be made for each participant. 
Please remember spaces are limited.